¿Qué pasará el 17 de diciembre? Canales de denuncia y directiva de protección de las personas alertadoras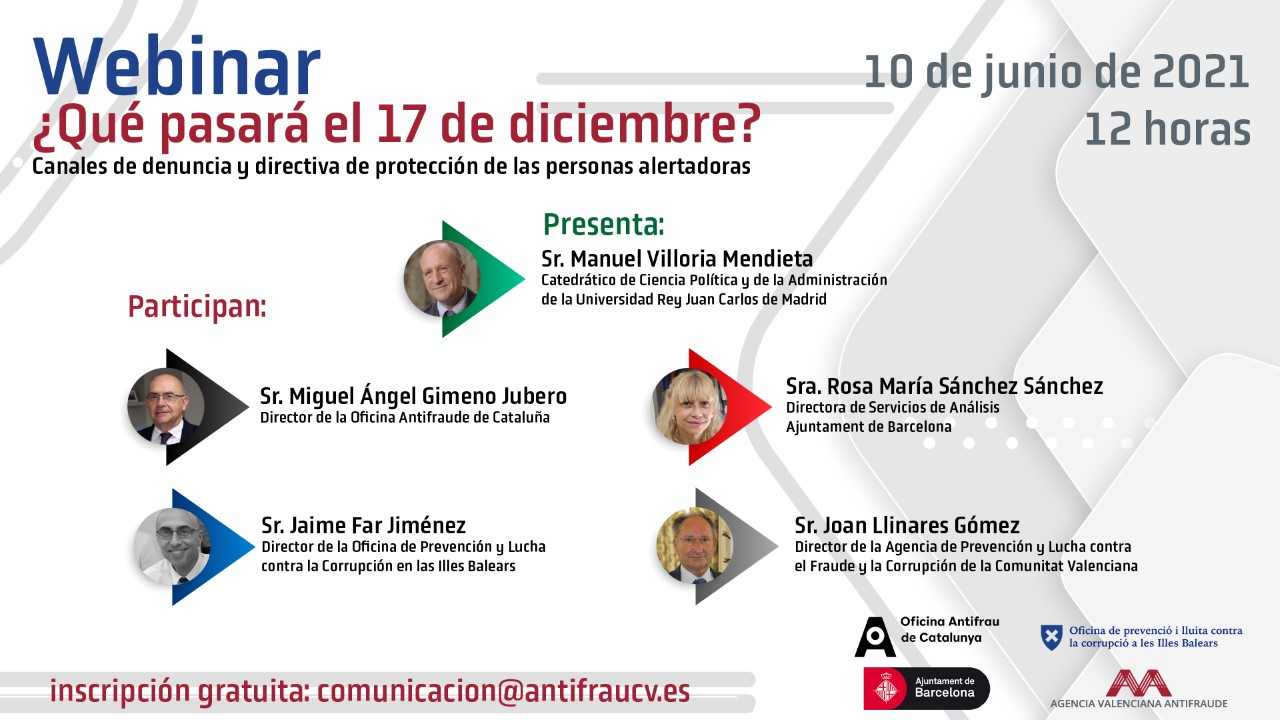 ---
Las agencias antifraude y los canales de denuncia ante los retos de la Directiva UE 1927/2019
Those responsible for the Catalan and Balearic Anti-Fraud Offices and the Valencian Agency, together with the Directorate of Analysis of the ethical mailbox of the Barcelona City Council, will participate in the debate moderated by the URJC professor, Manuel Villoria.
They will share their experience in the creation and management of safe and confidential reporting channels in the face of the challenges of EU Directive 1937/2019 for the protection of persons who report corruption.
Don't miss this webinar next Thursday, June 10 at 12 noon.
Sign up for free in the mail: comunicacion@antifraucv.es