The Program on Culture of Lawfulness (CulturLeg) carries out research, development and innovation activities towards strengthening and optimizing the relations between public institutions, legal norms and citizens that occur within democratic contexts.
Its activities are focused on four complementary areas:
Basic and applied

research.

Professional and academic

training.

Institutional and social

consultancy.
Evaluation

and public foresight.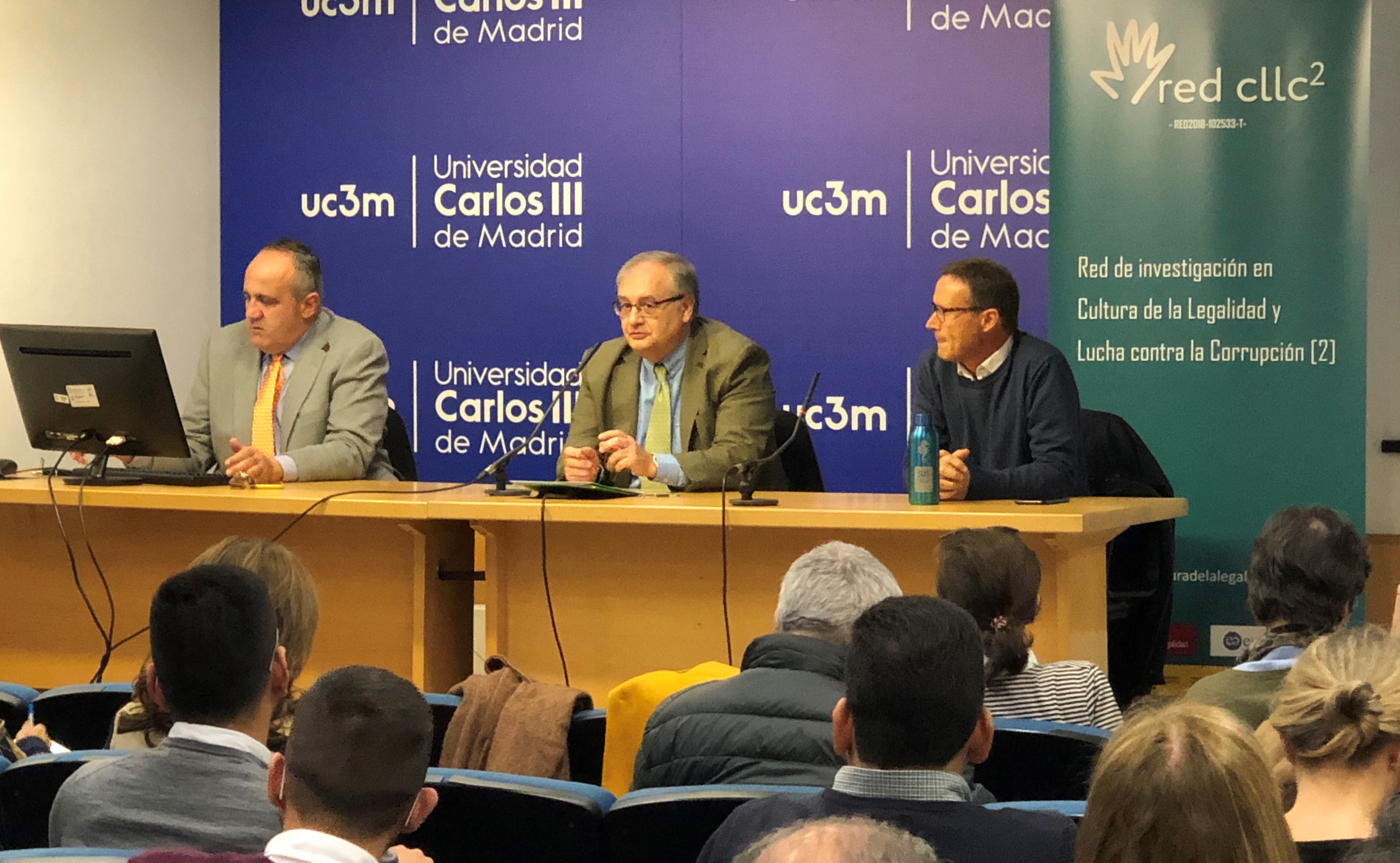 The CulturLeg program constitutes a consolidated research path with extensive experience in R&D&I activities. Click below to know more
Currently, the Program is carrying out the project On Trust-cm (H2019 / HUM-5699) [2020-2022], funded by the Community of Madrid and the European Social Fund, and the National Research Network on the Culture of Legality and the Fight against Corruption [2] (RED2018-102533-T) [2020-2021] funded by the State Agency for Research.

It is already available in the 22nd Issue of Eunomía. Journal on Culture of Lawfulness, corresponding to the semester of April 2022 - September 2022. See the latest issueN. 22 (April 2022 – September 2022)Eunomía. Revista en Cultura de la Legalidad (Journal on Lawfulness) is a six-month...
Programme on Good Governance and Anti-Corruption

 

See the latest issue
I. 22 (April 2022 - September 2022)
Eunomia. Journal on Lawfulness is a six-monthly interdisciplinary academic publication with international outreach that is disseminated electronically.
The journal was awarded the FECYT seal of quality, in which is ranked in quartile 2 in Law, and is included in catalogues and databases such as ERIH PLUS, REDIB, ISOC, Latindex, Dialnet, MIAR, Ulrich's Directory or RESH.
TEAM LEADERS
The CULTURLEG program currently has more than 100 researchers participating in its projects. Click to know the IPs and heads of the participating research groups.